nameddog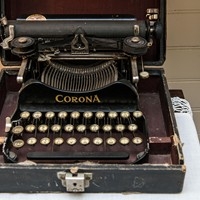 Favorite genre
Hiphop, Rock/Metal, R&B, Dance/Disco, Electronic/Techno, Pop, Ballad, Jazz, Classical/New Age, Soul/Funk/Groove
Favorite artists
Too many shaker to make a list.
About me
AHA!

Update # 140814

THE CLINIC security for nameddog against THE INCUBUS of THE PUBLIC ENEMY & THE MONSTER MAGNET.
THE PRESIDENT OF THE UNITED STATE OF AMERICA and THE QUEENS OF THE STONE AGE meeting in THE BAUHAUS joint to an agreement: THE SIMPLE PLAN for NEW ORDER. The message was sent by THE SERVANT to all radio and THE TELEVISION stations. THE TALKING HEADS are spreading the news. The agreement is THE THERAPY to stop THE PANIC AT THE DISCO with a MASSIVE ATTACK on THE SIMPLE MINDS WHO want a civilization THE DARKNESS. THE BROKEN SOCIAL SCENE from THE BLACK REBEL MOTORCYCLE CLUB has begun.
THE FAITH NO MORE DISTURBED THE DEATH IN VEGAS.
There is no THE OASIS or THE NIRVANA only THE PRIMAL SCREAM. FREANKYE GOES TO HOLLYWOOD at THE FUNERAL FOR A FRIEND flying on THE B-52s.