nyro42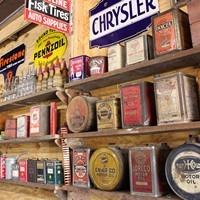 Favorite genre
Hiphop, R&B, Dance/Disco, Electronic/Techno, Pop, Latin
Favorite artists
Steve Aoki, Dimitri Vegas & Like Mike, Afrojack, Eminem, DR Dre, Biggie Smalls a.k.a. Notorious BIG, ... merengue and salsa-music
About me
I'm from Belgium and bitten by music from since I was a kid :-)
Because I'm a familyman, I work hard for my wife and kids, I sometimes need some time for me and in that time I keep myself busy with the one thing I love the most: MUSIC.
As a kid I played at several local radiostations and after that I became a dj, first I did some marriges but I wanted more so I became a housedj.
Now that I'm a father of two beautiful kids, all this has come to an end but I can still keep myself busy with MusicShake. It keeps me satisfied that I can make music for people and other people can make music for me.
I wake up with music and go to bed with music.

MUSIC IS MY LIFE !!!!!!!