princess2800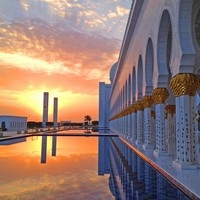 Favorite genre
Hiphop, Rock/Metal, R&B, Dance/Disco, Electronic/Techno, Pop, Ballad, Jazz, Latin, Classical/New Age, Soul/Funk/Groove
Favorite artists
*******Capsule********,********nameddog********,********Perfume*********,*******2NE1********,***********AKB48*************,*********Super Junior*********,**********Kyary Pamyu Pamyu*************,***************Girl's generation**************,*************
About me
I love Musicshake.I made nice songs for everybody in the site I hope you enjoy my songs.
My favorite songs in this Site are "A speech full obscure","strange trip (part II)" "You again", "Flat for storage" and "123".
"strange trip (part II)" has been one of my favorites from nameddog.It sounds really awesome and the intro has a deep bassline,and the 2nd part from the intro,a soft piano-like sound comes into the song.One of my favorite part of the song is,the bassline and strings in which comes after the piano-like sound,but with that sound.And another part,which is one of my favourites is when the voices and a jingling sound comes around the song.I even watch movies with BGM of nameddog's music.
I changed my image again.If you guys are really impressed with my songs,just look my pic because it is one of my favourites.Now,I gained 36 songs in order.If you are a fan of my pic,please tell me at my profile as a comment.I really appreciate these publishers
nameddog
vavovavo
kana3
jodomi
89Ford
CutieGirl
Thanks for all of my appreciates.
I hope you did not do bad notifications,as I heard that,I was shocked.
Do not add bad comments or challenge me in a battle that is going to be losen and not favouriting my songs.
Right now I used MS to explore more wonderful songs,enjoy more new songs and keep on challenging,rating,voting and favoriting everyone's songs.Right now I hear songs just to play air guitar or air drums.I hope you comment on my songs without my shocking bad topics.Please comment on my songs too.I've been working on a rap song today and a new song.If it's ready,hope you enjoy!