Icedragon345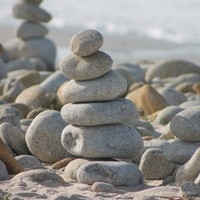 Favorite genre
Rock/Metal, Dance/Disco, Electronic/Techno, Pop, Latin, Classical/New Age, Soul/Funk/Groove
Favorite artists
Musicshake fav artists: 89Ford, silverhok77, CAPITAL, FoxHunter, JSAW, oeroe2911 and more!
About me
Back in to start making some S.Ts, maybe even songs. Don't know. Have to keep a look out. Anyways, thank you for checking out my profile. There are many soundtracks to listen to so please, if you have the time, check 'em out. Also be sure to be a fan to keep up to date with my S.Ts. I might not do that anymore, but I'm glad to listen to as much of your guys pieces of music as I can.

The truth about me;
Age - 11
Grade - 7
School - Sherwood State
High School (1 year) - Corinda
School subjects that I'm interested in - Art, Maths

Music Ranks;
Hiphop - 0
Rock/Metal - 9.6
R&B - 0.1
Dance/Disco - 2.4
Electric/Techno - 9.3
Pop - 3.8
Ballad - 1.1
Jazz - 0
Latin - 1.8
Classical/New Age - 5.4
Soul/Funk/Groove - 5.9

Overall music rank - 39.4/110
Best genre - Rock
2nd Best - Techno
3rd Best - Soul/Funk/Groove
-----------------------------------------------------------------
ratings for music (NEW);
I=1 - Needs way much more improvement.
II=2 - It's alright I guess
III=3 - Ok.. But needs a little bit more
IV=4 - It's fine, just needs a few more touches
V=5 - Not bad but needs something else
VI=6 - This is alright
VII=7 - You should be proud!
VIII=8 - You're a genius at this stuff!
IX=9 - LIKE A BOSS!
HAX!=10 - IMPRSIBL!!

May all your songs be good ones! May the tunes be with you!