KikiLjubi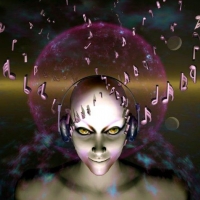 Favorite genre
Dance/Disco, Electronic/Techno, Pop, Classical/New Age, Soul/Funk/Groove
Favorite artists
Depeche Mode,Uh Huh Her,Caffe Del Mar,Buddha Bar,Phaeleh, Florence and the Machine,Above and Beyond,M83,Fever Ray,Infected Mushroom,Abakus,Afion,Royksopp,Deep Dish,Bjork,Groove Armada,Thievery Corporation,The Knife,Massive Attack,Lamb,Sade.
About me
I'm curious about music, specific one but mostly all genres. The rule is that music is the answer, maybe even the answer that i've been searching for whole my life.
I'm happy to share my emotiones through this songs I've made and I'm happy to share something that's deep inside of my heart.
I was playing drumms in a girls band in a high school.I also went to a music school where I learned to play a clarinet (a type of woodwind instrument). I was playing it for 6 years, but unfortunately I had to stop whit it because of studying obligations.
I also know how to play a bit of acoustic guitar.
However, I'm in love with the music!
I'm very happy I discovered Musicshake, because I feel better now.This is the way of saying something that you can't say, and for some of us - the way of finding hidden parts of our souls for which we didn't know they might exist.
Stay safe! Peace for ALL!

~~~~~~~~~~~~~~~~~~~~~~~~~~~~~~~~~~~~~~~~~~~~~~~~~~~~~~~~~~~~~~~~~~~~~~~~~~

" When you think you've tried every road
Every avenue
Take one more look
At what you found old
And in it you'll find something new "