JazzWaltzen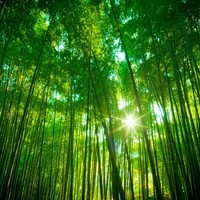 Favorite genre
Electronic/Techno, Classical/New Age
Favorite artists
Zedd, Beethoven, Bob Marley, Lindsey Stirling, Pentatonix, Linkin Park, Schubert, Kyary Pamyu Pamyu, Tom Day, Pachelbel, Owl City, etc.
About me
UPDATE: June 4, 2014

Good Day Everyone! My name is Jazz. I love listening and making music. It's been awhile since I started "Musicshaking" . Please listen to my songs. I hope you enjoyed listening to it and don't forget to favorite, comment or rate it!

Check this out:
ALBUM #1 - The Beginning

1. Sky Wonderland
2. Cloud Machine
3. Dying Will
4. The Lost One
5. Autumn Mist
6. Dancing Fields
7. Hidden in the Labyrinth

ALBUM #2 - A Brand New World

1. Gloom in the Rain
2. Cup of Tea (In Progress)
3-7. ???
JazzWaltzen's favorites
(23)
see all