serena2013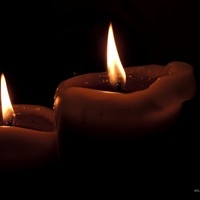 Favorite genre
Dance/Disco, Electronic/Techno, Classical/New Age
Favorite artists
Avicci, Calvin Harris, David Guetta, Adele, Coldplay, Ellie Golding ect.
About me
'Serena' is not my name, I've just always liked it
I don't care what people say because opinions are personal
I'm 15 years old
I live half in New York and the other half in Spain
I'm English- God save the Queen and all that
Don't get me wrong, I'm not one of those girls who does nothing but horse riding but I do love riding but I do have a life outside of horses
My favourite hobby is to sail in Spain but due to that thing ,school, I rarely do that!


I'm not gonna go as far to say that music rules my life cause that's not true but I love music and this site is great.If you fan me I will fan you back and have a listen to any of the stuff you post on my profile,
Happy Shaking!
serena2013's favorites
(33)
see all