PelThornton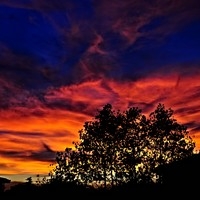 Favorite genre
Rock/Metal, Dance/Disco, Electronic/Techno, Pop, Ballad, Jazz, Latin, Classical/New Age, Soul/Funk/Groove
Favorite artists
Feed Me, Maroon 5, Placido Domingo, Misterwives, Shawn Mendes, Katy Perry, Owl City, GWAR, Michael Buble, Bunkhouse Orchestra, and so much more! copy and paste this link to hear one of my most favorite songs! https://www.youtube.com/watch?v=womyBF2c0u8
About me
Hello, people!
I know you probably don't know me, so here are a few facts about myself:

I love singing, and now that I can make music to ACCOMPANY that singing--I AM SO HAPPY!!!!!! I love cats(RIP Loki) and I enjoy the company of my friends.
I also love food, so often times I make food and chocolate references when it comes to songs--don't judge me.
Anyways, I also love the beauty of nature, and I feel disappointed that people regard it so little, and that while they're trashing their planet, they already want to move to freaking MARS...
Sorry. The subject irritates me.
I love any type of music, but I love creating songs for people to listen to that they like. :) This is the first time I get to do so, and I thank my dedicated fans for listening intently to my new songs.
Pleas enjoy my songs!