NyxKellner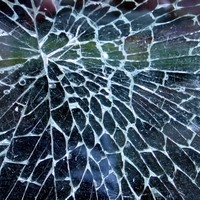 Favorite genre
Hiphop, Rock/Metal, Dance/Disco, Electronic/Techno, Pop, Jazz, Classical/New Age, Soul/Funk/Groove
Favorite artists
Leona Lewis; 116 Clique: Tedashii, Flame, Trip Lee, Lecrae, Sho Baracka; Florence Welsh; Kim Walker; Misty Edwards; Hayley Westenra; Apex Twin; Era; Adiemus; Aishwarya Rai; Eurythmics; Eric and Leslie Ludy; The Verve; the Fray; Taio Cruz; Chris Tomlin; Pi
About me
Whassup! I am here to experiment and ty new things, hoping you will enjoy my music as I enjoy yours. Hopefully I can find/make some sort of Electro-trance music to get me into a scientific mood. Some fast-paced dance styles would be wonderful also!

+++++++++++++++++++++++++++++++++++++++++++++++++++++++++++++++++++++++++++++++++++Thienien is a deep person, and one who seriously fascinates me, because we have so much in common, I guess. He has deep thoughts worth hearing and a good heart!

Sorena and 89Ford are wonderful, hilarious people! They are amazing!!

Awahine is a kind, patient, compassionate, and caring lady who makes beautiful soft music!!!

Chronos is purely awesome. He's the one I know best. He is a brilliant scientist, but is kind and caring, humble and sensitive. He has a beautiful personality, an amazing mind and many other wonderful qualities. He's great at techno. How a guy like that can exist is beyond me, but here he is! If the world had more people like him, it might be a piece of heaven. (Plus, I could study their brains!!! hehe)

People like these make the world worth it.

I want to thank ALL of the wonderful people who fanned me! You are so awesome!
Qusha, Gabyu, Wayv...the list goes on...you people are great. Seriously!
bendiciones a todos con amor y sanación
(don't know much Spanish, just learning a little.)

+++++++++++++++++++++++++++++++++++++++++++++++++++++++++++++++++++++++++++++++++++
If there are any scientists who create this music on their spare time, send me a post so I can comment on your page!

My interests include: singing, photography, writing (poetry and stories), public speaking,physics, chemistry, psychology, neurology, fashion, dance, and people and speaking in various accents...

Favorite things:

Animals: black cats

Colors: purple, green and blue...

Numbers: 7 and 8

Shapes: spheres, hearts, great stellated dodecahedrons

Historical characters: Michael Faraday (physicist and chemist), Albert Einstein (theoretical physicist), Nikola Tesla (engineer, physicist), Abigail Adams (first lady)...

Historical couples: Jonathan and Sarah Edwards (Christian ministers), John and Abigail Adams (presidential politicians), Pierre and Marie Curie (physicists), Karl and Pat Johnson (virologists), Robert and Elizabeth Browning (poets)...
NyxKellner's favorites
(47)
see all