emmy082101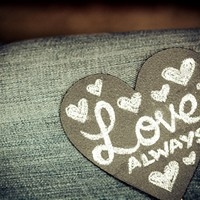 Favorite genre
Hiphop, R&B, Dance/Disco, Electronic/Techno, Pop, Ballad, Classical/New Age
Favorite artists
Pendulum, evanescence, passenger, redfoo, imagine dragons, Avril Lavigne, Lindsey Stirling, Macklemore, OneRepublic, Lifehouse, simple plan, green day, The fray, mozart, David Guetta Those are the ones I listen to the most. ;) And all MusicShakers
About me
Hey I am back! I'm Emily, I live Canada, I'm an artist, an artist of music, and art. I have a love for every type of music, no matter the language or genre. I listen to anything, from Hindi to German, from Country to EDM, I listen to it.
If you guys have any questions, I would be delighted to answer them!


THNX :D
Live on, and be yourself.
emmy082101's favorites
(203)
see all