lucario12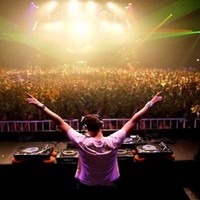 Favorite genre
Hiphop, Rock/Metal, R&B, Dance/Disco, Electronic/Techno, Pop, Jazz, Latin, Classical/New Age
Favorite artists
gorillaz (favorite gorallaz person:2D),daft punk, green day, imagine dragons, 2NE1, vocoloid (favorite vocoloid: kaito) & so much more (mostly techno,rave, & electronic type of music)
About me
i am the pokemon master. also hi everyone. . i have also been playing on soundation (great music site to also create music). more songs made, woo hoo. also if you like pokemon message me or friend me. woo-hoo alrady i have people following me which is awesome. let's keep it up. hope you like my songs.also over 50 songs. woo hoo! this is going great. I have also slightly stopped playing soundation. i also don't mind if you remix my songs. so enjoy



age:20,
area: California
gender: male
type: fighting/steel
favorite moveset: aura sphere,psychic,dragon pulse & dark pulse.
hardcore gamer.
pisces.
pokemon master.
mega brony.
friends:anyone who fans me.
egyptian god lover (favorite god: Anubis & Ra)

oh, i also play magic the gathering (card game) as well.