Romerio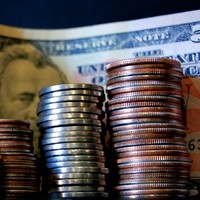 About me
You really fucking awesome shakers out there are all making me jelly but I appreciate all of your beautiful music so keep doing what you do cause I don't want you guys to stop. So I'll just sit here and try to do my best to also make really good songs for others to enjoy too.

Anyways I don't know what to say other than I just love music and please if you could, recommend some music for me to listen to because I'm too lazy to go through all the music charts and favorites of others so...yeah I don't mind if you send me a link of all your new songs. (because right now I'm doing the same thing) though I do listen to at least one song or more (if I like their music a lot) but other than that yeah...I'm a lazy person. So don't worry, I won't get mad if you send me thousands of links of your new songs. Sometimes I even get lazy to promote my own songs lol

I really thank you guys for actually reading this because most people don't, I do read others...sometimes lol

Oh and also I'd like to say that I'm very picky when it comes to music so when I favorite your song, that means I fucking love it.