Secretariat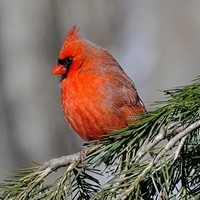 Favorite genre
Rock/Metal, R&B, Dance/Disco, Electronic/Techno, Pop, Ballad, Jazz, Latin, Classical/New Age, Soul/Funk/Groove
Favorite artists
Just about everyone on MusicShake!
About me
Big Red here...I'm a horse. :D> LMAO

You will probably notice that I start accumulating a lot of favorites...TONS of favorites! I have been listening to Shakers for years now, mainly through YouTube; & just decided today (1/22/2015) to set up my own account here.

So I hope to please all of you with whatever I manage to throw together as a song. If you see I fave all of your songs, don't be surprised. I find it easier to be able to go back to pick & choose from favorites to listen to rather than deal with browsing and all that extra clicking & searching. Also, it will hopefully be a learning tool to get me started on arranging music here. Obviously, it can't be called "writing" music because we're limited on one key, 8 measures, & 40-something chord progressions.

I have been in music for most of my 60 years. Yep, I'm THAT old!

Played it, composed it, performed it many moons ago. Still own 3 guitars & a flute; the flute is a leftover from high school & college bands & orchestras.

I live in Chicago, Illinois; I am flat broke (!) and have found this site to be easy & inexpensive entertainment for the senses!

So, I will enjoy this adventure & I sincerely hope you do, too!!!