Thienien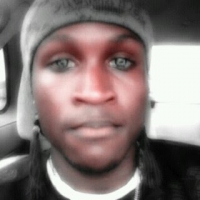 Favorite genre
Dance/Disco, Electronic/Techno, Ballad, Classical/New Age, Soul/Funk/Groove
Favorite artists
Myself, Diary Of Dreams, Clan Of Xymox, Buddha Bar, Deep Forest, Oliver Shanti
About me
I'm a MusicShake Legend.

Misanthropy - The realization that humans only care about themselves, creatures with ego's, ones that destroy everything around them just for their own satisfaction. A race that has no idea what the word respect stands for. A breed of creature that rapes and murders it's own kind for their own enjoyment. Every race on earth lives for survival, humans live greedy pointless lives, forgetting what love truly means. Sex, violence, power, that is all they're good for any longer.

Pretty much anyone who's spiritually blinded and tied to this earth (Modern Day Mainstream Asian/American music such as: Rap, Pop, K-Pop, J-pop, Country, RnB) Movies, Cars, clothes, sex, Pointless goals to get the latest technology.

If you like any of the Above, you should probably die or change before God Comes for you. You people who are of this earth make me sick...But i do feel sorry for all of the morons out there.

Of this earth means without God or Materialistic or so busy with your own selfish desires you forget who created you.

If you're willing to change i'll serve and be there for you, Until then. Go Burn in hell.

Those on My Banned list are banned for probably one of the reasons above.

Come at me with your little knowledge and challenge me. I'm waiting to educate your Empty soul.

Spiritual things~
My heart is tainted and confused between Holy and Shadow.
I often switch personalities.
Born and Raised in Hatred
I have no idea what Love feels like at all.
Every Hug or Kiss i received was lustful Or Empty.
No one has expressed love to me.
Now you can see why i'm such an unforgiving musical artist here; What i mean by unforgiving is memorable and unique.
I'm a Misanthrope. That means i have a serious hatred for Humanity.


~I've Been hearing rumors that my music is too twisted for the ears? Is this true?~

I'm Back for a little music critiquing and so far, i'm not impressed by ANYONE so far..