shadowknight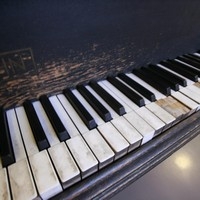 Favorite genre
Hiphop, Rock/Metal, R&B, Dance/Disco, Electronic/Techno, Pop, Jazz, Classical/New Age, Soul/Funk/Groove
Favorite artists
flux pavillion, madeon, paul dateh, shook, capital cities, daft punk, nujabes (obviously), pendulum, labrinth, lorde, dumbfounded, example, jhameel, blue satellite, netsky, weezer, yelle, etc.
About me
Hello people who are looking at this, welcome to shadowknight's page. There are things in this world that piss me off, one of them happen to be advertising songs on my songs. If you do that then i will ban you from my page. You have been warned so do not piss me off and we'll be fine. Now there is a way around that. What you do is post it on my wall instead of my songs, everybody wins. Other than that, i'm a pretty mellow guy. i joined in 2010. i'm good friends with stEAmpowered cause we live close by. and my first song "my heart" was made on the musicshake lite mixer on this site when i first checked it out. then i started getting more advanced in the later songs since i downloaded the program for advanced music making.
-------------------------------------------------------------------------------------------------------------------------------------------------
i just wanted to take this portion of my page and recognize some individuals on this site that have helped me get to where i am today. stEAmpowered helped me most. even though i was the one who introduced musicshake to him, he picked it up faster than i did :P. he helped me understand chords, effects, and even just adding more parts to a song to make it longer. it's because of him that i started broadening my horizons, otherwise you would see only hiphop on my channel. i would also like to recognize 89Ford for giving helpful advice. where as most people would just say it was good, he gives an honest opinion on the song and tries to help me better my style. kana3 is a big supporter as well, on youtube and musicshake. she looks at what i make and even helps my progress by encouraging me. LadyMinerva for helping me progress and grow on YouTube even when I randomly found her through my suggestions in my videos. to these people, from the bottom of my heart. THANK YOU :)
-------------------------------------------------------------------------------------------------------------------------------------------------

Currently Active or Inactive: Inactive

food for thought: it's not about how many views, favorites, or rates you have. music is a form of communication through the soul, a one and only way of speaking that makes you your own person. sure people can take, steal, or imitate your style, but only you can make it sound the way it sounds. in the end, if our views of this wondrous thing is clouded and corrupted,

Current Album(s) being worked on: soldier at war (description of album is posted as a comment by me) btw 10th album! which means i'm gonna do something special soon.

albums: 9
- alchemy of music
- cities of sound
-mislead inspiration
- broken keys
- the world goes on
- states and phases
- light and shadows
- another day, another chance, another life
- throwing elements

dedications toward me: day to knight (shadowknight tribute) -stEAmpowered

THE GENRES I SPECIALIZE IN ARE: HIP HOP JAZZ BALLAD / CLASSICAL / NEW AGE RnB (if these songs meet your preference, then i'm your guy)
____________________

final update: as you may know, stEAmpowered and I, along with other veteran musicshakers have drifted off of this site. mainly because of drama, lost of interest, or even the fact that we can't make the music we want to because the program is incredibly limiting. i know this is not the best way for me to put it, but i will be taking my leave from musicshake indefinitely. Sadly, this also means that any albums that were in the making will be stopped and left unposted. We've had a great 3-5 year run and i want to thank everyone, especially you my fans. without you guys, i wouldn't have thrived on musicshake for so long and even would've left stEAmpowered in the dark about this site. that would've meant a lot of lost music, friendships that would've never happened, and experiences that would've never existed. I am incredibly grateful for such great people to have met and i thank every single one of you.
This is Shadowknight signing off for the last time.