JediNica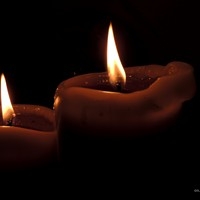 Favorite genre
Rock/Metal, Electronic/Techno, Classical/New Age
Favorite artists
David Crowder, Delirious?, MercyMe, Peter Hollens, Adrian von Ziegler, The Enigma TNG, and my fellow Shakers!
About me
Hi, folks! I stopped participating here a couple of years back, but I do visit every once in a while. I've moved on to a professional music-making software called Propellerhead Reason. Tons of fun.
I love to play my viola and ukulele.

Check out my SoundCloud, where I post stuff I made on Reason!
https://soundcloud.com/dying-daily

Back in the day, Musicshake let us upload our own photos, a forum existed, and a downloadable app existed. Good times.

Shout-out to a few of the old greats: DancingBear, Thienien, 89Ford, TheAncient1, LadyMinerva

I don't know how many people are still around who remember me, but please say hi if you do, whoever you are! :)

Folks, please allow me to give you a word of advice for when you're making music. Listen carefully for clipping! If your audio levels are too high on your tracks, you may end up with some unpleasant distortion. Stay on the safe side and keep your track volume levels lower rather than higher. Your listeners can raise the volume if you're song is too quiet, but they can't lower the volume to get rid of the clipping in a song. In a sense, clipping becomes part of the audio signal.


Music speaks to you in ways simple words never can.

Some really cool songs I made:
Enigmatic Stranger: http://eng.musicshake.com/song/135468
Circuit City: http://eng.musicshake.com/song/136066
Voices In The Desert: http://eng.musicshake.com/song/144418

Joined December 29, 2011.


"The ability to speak does not make you intelligent."
-Qui Gon Jinn

"In the way of righteousness is life; and in the pathway thereof there is no death."
Prov 12:28

May the force be with you.