CHILL MODE ACTIVATED. (DKMIXXX) created by davidk 2 years ago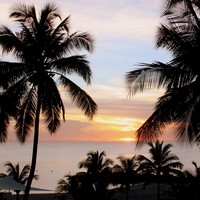 Remix
Genre:
Electronic/Techno
Mood:
Light/Bright
Theme:
Animation
Instruments:
[Sustained] Moderate Acoustic Guitar
[Normal Long Tone] Jazz Contra Bass 2
[Arpeggio] Doped Tremolo E.P
[Melody] Ethnic Sitar
[Attack Rhythm] Dynamic Spiccato String
[Bounce] Action Movie Star
[Rhythm Theme] Ambiguous Square Synth
[Normal Short Tone] Deep Bass 2
[Slow Rhythm] Intense Bright Piano
[Rhythm Theme] Prim Reso Synth
[Obbligato] Funny Muted Guitar
[Rhythm] Cute Goto
[Rhythm Theme] Funny Attack Synth
[Rhythm Theme] Strange Muted Synth
[Fast Rhythm] Sophisticated Modern E.P
[Rhythm] Gloomy Church Bell
Made this last night. I used some sounds that I've never used before to create a super chill melody that weaves sounds together for a nice cozy feel. I hope you all enjoy this as much as I do.