NatureSounds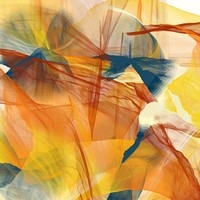 Favorite genre
Electronic/Techno, Classical/New Age
Favorite artists
The Alps, Richard Stoltzman, Dark Nebula, Chrome Canyon, Swedish House Mafia, Avalona, Wolfgang Gartner, Varien, Skrillex, Cassino, Mike Oldfield, Deadmau5, Helion, Tokima Tokio, Ignite, Nhumo, Toby Emerson, Tom Day, Eric Prydz.
About me
As for June 29th, 2016.

Hi, fellow Music shakers. I feel like I owe you some kind of explanation regarding my departure. First of all, let me introduce myself. My name is Jean-Christophe Balleine, I'm a guy from Percé, a small village of Quebec's countryside which is in the big country that is Canada. When I first created an account on this website, I was about 13 and I was known under the alias of BlackWolves (which is without any doubt, a ghost user by now), I always have been a musical kind of person and I still have a passion for classical/orchestral music & the vast realm of EDM (electronic dance music). After I stopped all activities on my BlackWolves account, I gave it to a great friend of mine which was known under the alias of R3fn4. Both of us can be considered as departed from MusicShake but we still keep in touch through Facebook and Soundcloud. The reason why we left this website is because we began to work with real DAW (digital audio workstations) and we are now producing under aliases in the commercial realm. As for now, the one you used to know as R3fn4 is producing dubstep and riddim under the name of Tchernobyl, and I (NatureSounds, BlackWolves & DarkMajesty) am producing more Trance-Progressive House kind of music under the name of Magmaplex, you can find us both on Soundcloud.

One of my major inspiration on this website has always been JSAW. His tune ''Turbulence OST'' is, in my opinion, one of the most original track ever made on this website.

Explanations of my music:

- The End Of Human Race

The End Of Human Race is a long project I began a few years ago, the initial title was ''Stole, Flee, Repeat'' but I changed it due to atmospheric changes in the song. In the beginning, the idea was to create a song with different phases that would tell a story. The first part of the song would demonstrate the emotional atmosphere of a pre-apocalyptic moment; before the arrival of a gigantic asteroid. It's anxiety, fear, depression, stress, melancholy and a few other related emotions that can be felt during the melodies of the first part. Then, the action pops in; the second part begins. While the second part is playing you can imagine a few engineers in the cockpit of an enormous asteroid-derivating missile, it's an analogy to the fact that the human destroyed everything on earth and then, the universe decided it was over, but the human race decided it wasn't and fought till the very last second; this is why this part is so action-packed. The last part, you can guess by yourself, is the failure of the system to save humanity, a few foleys show an alarm and a big rumble in the distance confirming the end of the human race and of planet earth.