Lore Of AI-73R (Sister Gaïa) created by NatureSounds 9 years ago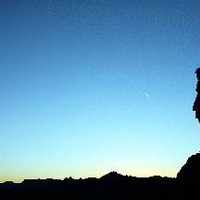 Remix
Genre:
Electronic/Techno
Mood:
Longing/Anticipating
Theme:
Other
This Place... This is AI-73R...
A planet with an atmosphere of carbon dioxyde.
what we call ''water'' on earth is an agressive purple mud which eats out everything that passes too close to it.
Trees are alives and kill frequently people for their salts and sugars in their blood.
AI-73R people can fly, they can survive in space, but for only 2 days.
AI-73R is in the galaxy of andromeda.

TO MAXIMISE YOUR EXPERIENCE WITH THIS SONG USE HEADPHONES, I TRIED WITHOUT AND WITH, AND 4 INSTRUMENTS DOESN'T APPEAR SO GOOD WITHOUT.