Flickermouse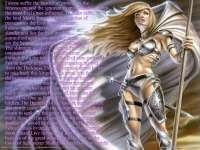 Favorite genre
Rock/Metal, Electronic/Techno, Pop, Ballad, Classical/New Age
About me
Due to the Constant abuse and harassment that I have been forced to suffer here everyday of my 2 year tenure! from 89FORD his mules fools and tools! I am leaving Music Shake! I choose no longer to suffer the affronts, slanders, personal attacks and blatant impersonations of me by 89Ford in full violation of community policy! For which Music Shake has turned a blind eye to! I leave you to your false boosting lying ego maniac Self proclaimed king of lies! 89Ford! You had more then one opportunity to put a stop to his behavior ! Instead you chose to support it.!! You have set the path of destruction of your web sight! it will never grow or prosper as long as 89Ford is allowed to run rampant across your web sight! With his 20 plus mule accounts that are confirmed! Harassing everybody that he feels is a threat to false boosting domination of the charts! he has chased that we know of at least 50 people off in the last 5 years! That is what we do know! Could be 100's with that Psycho!

If any of you have been attacked or abused by Thienien then you have attacked by 89Ford! We know that Thienien is a mule That 89Ford uses to attack people! As a matter of fact we think Thieniens picture is 89Ford!have not confirmed it yet we are working on it!. As long as you allow this sick individuals 89Fords main account to stand he will he will continue his path of destruction thus insuring the destruction of you web-sight! Have you not wondered why your web community dwindles instead of grows! 89Ford is your Answer!
GO CHECK THE THIRTY DAY CHARTS ANYTIME HE WILL OCCUPY 8 OF THE TOP 15 AND YOU CAN LOOK AT PLAYS AND TELL THEY WERE BOOSTED ! DON'T BELIEVE GO LOOK! iT DOES NOT MATTER WHEN HIS HIS FRAGILE EGO WILL NOT ALLOW HIM TO STOP BOOSTING HIS SONGS IN THE CHARTS! N HIS DELUSIONAL DREAM THAT SOMEHOW HIS CHART BOOSTED SONGS WILL BRING HIM STARDOM! HE IS SO DELUSIONAL HE FORGETS YOU ACTUALLY HAVE TO HAVE TALENT SOMETHING HE DOES NOT!!!!! lolololollollolollollollollooo Reality all he has done is cheat the community cheated himself and made a joke out of music shakes chart system! HE IS SUCH A SELFISH BASTARD HE DOES NOT GIVE A SHIT ABOUT MUSIC SHAKE OR ITS COMMUNITY!! AS ALWAYS 89FORD PROVES THE ONLY THING 89FORD CARES ABOUT IS 89FORD!
Flickermouse's favorites
(66)
see all