TheDragonGod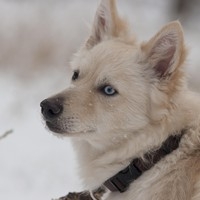 Favorite genre
Hiphop, Rock/Metal, Electronic/Techno, Pop, Latin, Classical/New Age
Favorite artists
City of the Fallen, Jacob Lake, Dannables, David Orr, Epic Score, Audiomachine, and Two Steps from Hell. Also love J-Pop and K-Pop. Gackt, 2PM, not sure if Girls Generation counts lol, Origa, Ayumi Hamasaki, Mika Nakashima, LoveHolic, Enya, & Yoko Kanno.
About me
Hello everyone, I'm Dragon,

A Indie Game Developer trying my hands at making music. My favorite instruments are flutes, pianos and violins. To be honest, I never was into making music when I was young, now somehow I am. I'm the founder of ShadowSphere Entertainment. My first game will be The Blade Goddess Chronicles: Origins.

The demo is avaliable for download - http://www.mediafire.com/download/43drya8c8s3s3sm/Game.exe

I love anime and games. Making games is my passion and calling. Feel free to fan me or just chat. I'll listen to your songs.

( Latest Song ) - http://eng.musicshake.com/song/252394

( Highest rated Song ) - http://eng.musicshake.com/song/248964

( Longest Song ) - http://eng.musicshake.com/song/248827

~ Thank YOU! for being my Fan! Fan me and I'll do the same! ~
Thank you for hearing my songs every day, you make me feel so EPIC!!! Here's to more fans and friends!! I'm up for collaborations as well!!