Technoking55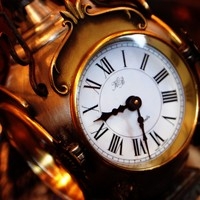 Favorite genre
Rock/Metal, R&B, Dance/Disco, Electronic/Techno, Pop, Ballad, Jazz, Latin, Classical/New Age, Soul/Funk/Groove
Favorite artists
Too Much to Count......Im Serious....
About me
Hi there shaker. Shake them umm....you know what never mind.
Lol Hi im Technoking55. I am cuban but i was raised in the U.S. I enjoy making music, playing music, sitting music, walking on music, anything that has to do with music! I started Musicshake in June 2012
Many times i will be innactive due to other things that involve music! (And anime, and arrow, and breaking bad, or any other bad ass series) Yeah! I have pretty much...gone through *almost* every Genre of music. I have made Techno...Rock...Electronic..Pop...Classical...Jazz...Latin...Etc. I also enjoy film making...i guess that's another thing i like to do. What's my goal in life? Honestly...I don't know. But I am doing something i enjoy, so at the end of the day i can say "Ehh, good enough." jk
I am a very creative imaginative person. I often find myself wandering off in the depths of my mind.
He...specially when i have classes. Why is my name Technoking55? Well...because i like donuts.
That will be it for my about me, for now and i hope to see you in my songs!
Technoking55's favorites
(268)
see all