sethd8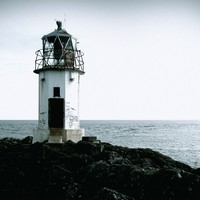 Favorite genre
Hiphop, R&B, Dance/Disco, Electronic/Techno, Pop, Ballad, Classical/New Age, Soul/Funk/Groove
Favorite artists
Krafty Kuts Lily Allen The Moog Cookbook Shpongle Timbaland Dave Seaman Jem
About me
My work is more than a hobby for me. It is my passion, the way I capture and celebrate life's moments, emotions, spirit and the many facets of Reality itself

I began in Rawlins WY where I taught myself how to program images and sounds on a Commodore 64 from articles in Computer User Magazine. My artistic development progressed from simple 8-bit images and sounds which could not be recorded very well yet, unless you loaded the program on the computer to designing of velvet hats and accessories as a broader medium. I focused on print making techniques through school, then I completed a digital imaging and printing technology college course. I worked on developing industry standard PDF based printing systems to deliver a streamlined process which produced consistent digital prints which met or exceeded customers expectations awhile implementing a workflow which is now the 'industry standard'. Through my positions at Kinko's I was a key influence on the strategy which committed all the stores to digital equipment apposed to analog based machines. These massive investments set the standard and environment for equipment manufactures to develop some key standards of operation we now in-joy as common place.

Through this scope of experience I began to perceive just how that the universe can be a platform to express my own unique interpretations of reality. I played around with several different mediums becoming a masterful player in each one. My desire to creatively alter our existence through visual work has brought me to a place, in my development as a visual artist, where my beliefs transgress through who I am and into my all my creations. All of my works are spiritually based and spiritually bound in the love, light and truth that is. They are all clear of byproducts and centered around how I expand within the love and light I am.

I believe in defining the natural consequences for my consciousness and this takes me to a plane where most artist long to be, manifesting my own destiny through divinity. I want to consciously explore all art with all creators and working together toward the common goal of creatively uniting all Earthlings within the one we are.