TheRexion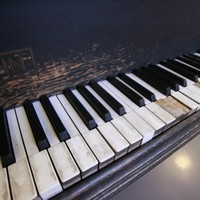 Favorite genre
Hiphop, Rock/Metal, R&B, Dance/Disco, Electronic/Techno, Pop, Ballad, Jazz, Classical/New Age
Favorite artists
Three Days Grace, Theory of a Deadman
About me
No idea why, but I've always had tunes and beats in my head that I've loved. However, I've never been able to get those out where others can listen because the software was too complicated. Thusly, here I am. I saw the amazing tracks Hanzo Kimura was making for his game, now dead, so I came to try it myself.

I am not interesting, do not stare for too long or you'll get bored~! :P

---

I now have a SoundCloud where I post music I make in FL Studio. If you like my stuff here, check it out. I'm still new to FL Studio, but I learn quickly~
http://soundcloud.com/literature-corner

---

If you post random songs I my page, and I don't know you or anything, you will be ignored or possibly banned from commenting. You've been warned.

---

A friend of mine is quite the writer. Or so everyone (me included) keep telling him, but he doesn't believe us. If you wish to follow his Literature, here's the link to his blog!
http://literature-corner.co.cc/wordpress

Please support mah boi!