CircusMaid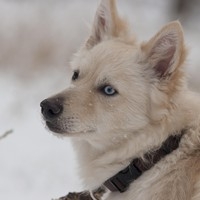 Favorite artists
Vexare, Evanescence, Lindsey Stirling, Nightwish, Vocaloid, Metallica, Yuki Kajiura, The Cranberries, Iron Maiden, Def Leppard, Radiohead, Linkin Park, Hoobastank, Black Sabbath, Green Day, Black Veil Brides, Muse, Blackmill, Milk n Cookies, etc.
About me
Name: ☒
Age: ☒
Gender: ☒
Conclusion: ι'м α муѕтєяу.

ฬђαт єℓѕє ѕђσυℓd ι ฬяιтє‽

Ugh, I don't have any inspiration. I'll try to open my mind and write the first thing I think about.

I'm an Anime maniac. I watch Anime, I drink Anime, I eat Anime, I breath Anime.
As many people says, Musicshake to me is an awesome site. Thanks to MS, I've met many persons with musical talent and stuff. I'm glad that I found Musicshake, there are so many songs...
I don't consider myself as an "awesome shaker you must hear" because I am not. Still, I love making music here (Tough, lately I haven't made any songs).

Hobbies and all those things~
-Watching Anime.
-Being online in Musicshake doing nothing.
-Drawing
-Listening to music.
-Playing the piano.
In brief, doing things that many people do.

Favorite Anime shows:
-Watashi ga Motenai no wa Dou Kangaetemo Omaera ga Warui (WataMote).
-Soul Eater
-Deadman Wonderland.
-Sankarea

My first language is Spanish so I normally confuse D:
Also... I'm starting to make Collabs (THANKS, CHAOTIC, THANKS) if you want to make a Collab with me (Probably... not) I'll be delighted to do it. Just tell me :)



Remember the difference between a boss and a leader:
A boss says "Go".
A leader says "Let's go".
CircusMaid's favorites
(261)
see all