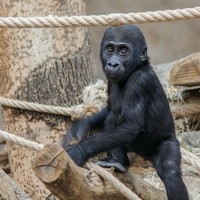 Genre:
Electronic/Techno
Mood:
Etc
Theme:
Animation
Phew... It's been 4 months since I made a song...

Well, this is not my best song but I think it's kinda catchy.

---
Err... I'll like to dedicate this song to RinLuv; thanks for giving me the idea of making this song and for supporting me.
---
Also, thanks to all of you, Musicshakers. Specially to all of those users who always support me and give me advice so I can improve. It really means a lot, thank you.

---
Uhm... That's it. Thanks for reading and for listening. Please, leave a comment if you like the song. And if you dislike it, please, give me an advice so I can make a better song next time. Bye!