Overload: Terabyte [OST] created by JSAW 12 years ago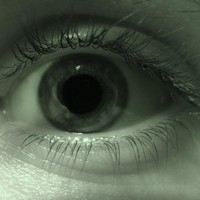 Plays:
1,131
Favorites:
87
Genre:
Electronic/Techno
Mood:
Etc
Theme:
Other
My third soundtrack is officially been release. I dedicated six months to producing this particular soundtrack. The name of this soundtrack went through numerous name changes but I finally decided to go with "Overload: Terabyte [OST]" which describes this soundtrack perfectly. I have been lowkey lately and now I have returned with a bang. I hope you all enjoy my hard work.
_________________________________________________________

Websites:
1.) JSAWphotography [Facebook]: [http://on.fb.me/MMh2eN]
2.) JSAWphotography [Flickr]: [http://bit.ly/NV32wF]
3.) JSAWphotography [Blogger]: [http://bit.ly/LwuZ0x]
4.) Jan Sawyer [YouTube]: [http://bit.ly/OP2z0m]
5.) JanWSawyer [Twitter]: [http://bit.ly/TZT3Lh]

P.S. Don't forget to check out my other sites!!!!