juanpi135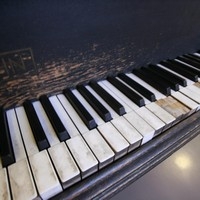 Favorite genre
Hiphop, Rock/Metal, R&B, Dance/Disco, Electronic/Techno, Pop, Ballad, Jazz, Latin, Classical/New Age, Soul/Funk/Groove
Favorite artists
Metallica, Van Halen, The White Stripes, Red Hot Chili Peppers, Linkin Park, Nickelback, Queen, Blink-182, Guns n' Roses, RUSH, Pantera, Ozzy Osbourne, Foo Fighters, Avenged Sevenfold, Slash, Megadeth, Dragonforce, Tenacious D and YourFavoriteMartian.
About me
Presentation
¯ ¯ ¯ ¯ ¯ ¯ ¯ ¯
Hi. I'm juanpi135 and welcome to my profile. I make songs because it's fun and it's much better than the Wii, PS3, X-Box 360, and lots of other consoles.

About Me
¯ ¯ ¯ ¯ ¯ ¯
I'm just a 12 year old kid that lives in Buenos Aires, Argentina. I really like music. It's like the best thing of the world. I can't imagine the world without music. The game I play the most is Guitar Hero because I love metal and the songs are awesome. I still want to make a Guitar Hero Musicshake but I don't know how to make it and I don't know which songs I will put. It's very difficult.

Feel free to listen my songs and hope you like them!