RichieWSills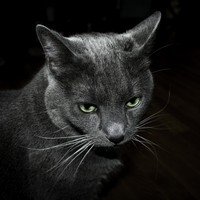 Favorite genre
Pop, Ballad, Classical/New Age
Favorite artists
Myself (of course), Secretariat, CasualT, JuliaCrane and several other shakers. It is hard to choose a specific genre because I have so many I enjoy. Just check out my Love Song Playlist on YouTube: https://www.youtube.com/playlist?list=PLHZZEv0VdxDEB
About me
Most of my songs are meant to be for easy listening. While I occasionally create harder songs, my style rests in easy listening and relaxation, meaning I stick to the classical/new age and ballad themes most.

I am always creating new music, so if you like any of my songs, check back frequently for more, because I can guarantee I won't remember to post to everyone's page!

I am 21 years old and born in America.
I love music, and even play piano and guitar, as well as sing (in real life, of course). I actually taught myself nearly everything i know with music (and have been told by MANY people I am really good).
I have friends worldwide and love talking to people. I do not like rap or anything much above soft rock. I do not like spooky or thriller. If there are loud or sudden noises, I also do not like it. I love slow or sad-sounding songs. I like songs that I can use for relaxation.


find me on facebook at https://www.facebook.com/richiesillsinternationalfriend
find me on twitter at https://twitter.com/christlvr33 (note, I am never on twitter)
find me on Instagram at nico.diangelo_leo.valdez
If you have any advice on my music, please let me know (politely, if you would. Thanks.)


~~~~~~~~~~~~~~~M.A.S.T.E.R.P.I.E.C.E.S.~~~~~~~~~~~~~~~

ULTIMATE MASTERPIECE:
The Master Awakes

King's Courtyard:
Part 1
Part 2
Part 3
Part 4
Part 5



Memory:
Corridor of Forgotten Dreams
Hope in Forgotten Dreams
It Get's Better
The Master Awakes




The Dark Ages Album:
Mystic Journey
Mage's Enchantment
The Mystery of Atlantis
Deliver Us
Wedding of the Gods
Na Coillearnacha Gorm Neberkanda
Demon's Awakening





I'M TRYING TO FIND NEW FANS, SO IF YOU LIKE ONE OF MY SONGS, I WOULD APPRECIATE IT IF YOU COULD HELP ME OUT. THANK YOU!