Eternal Life created by Thienien 12 years ago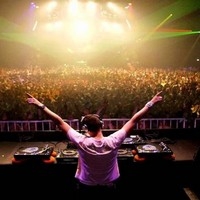 Genre:
Electronic/Techno
Mood:
Warm/Comforting
Theme:
Other
Thienien's Trance hits #1: Eternal Life


Dedicated to NyxKellner, Jaydee123, Karma5, KentaKusanagi, Sorena2009, Chronos, and last but not least 89Ford my Closest Friends here on MusicShake. Enjoy this Holy Trance Song.


This is a song from my personal journey within myself, i find i need to be meek, humble and pure to everyone in order to survive God's Trials. If i am rash, angry, and hateful to everything and everyone, where will i go?

I struggle to control my sinful nature; sometimes it's just too complicated but this song will now be a temporary antidote to the poison afflicted upon us by Satan the fallen angel.