A Grieving Heart created by PianoNinja 2 years ago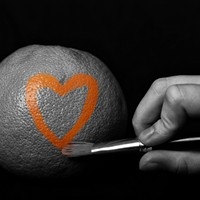 Genre:
Rock/Metal
Mood:
Love/Romantic
Theme:
Other
Instruments:
[Arpeggio] Lyrical Grand Piano
[Chord Harmony] Lazy Warm Pad
[Melody] Enthusiastic Distortion Guitar
[Counter Melody] Cozy Cello
[Counter Melody] Fascinated Violin
[Rhythm] Sophisticated Spiccato String 1
[Counter Melody] Lazy Viola
[Melody] Heart Broken Violin
[Effect] Strange Door
This is what I got after long hours of trying to create a song that perfectly conveys love/heartbreak, choosing the perfect violins for it, and choosing instruments that go perfectly with each other. Please rate and let me know what you think in the comments section. Merci beaucoup, et bonne journee!