Running in the Rain created by PianoNinja 2 years ago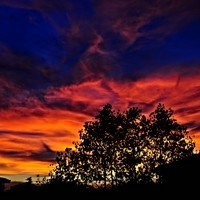 Genre:
Ballad
Mood:
Cool/Refreshing
Theme:
Other
Instruments:
[Arpeggio] Relaxing Grand Piano
[Chord Harmony] Warm Warm Pad
[Chord Voicing] Exiting Piano
[Rhythm] Passionate Piano
[Chord Voicing] Noble Piano
[Melody] Fascinated Violin
[Chord Voicing] Animated Piano
[Melody] Cheerful Grand Piano
[Free Style] Lucid Bell E.P
My portrayal of being lost, running in the rain and thunder. This is the first song I've used special effects in (actually I just now discovered them). Anyway, please rate and tell me what you think in the comments section below, and if you really like it, give it a favorite. Thank you for listening, et bonne journee!