Fusion Breaker (Remix) created by PianoNinja 2 years ago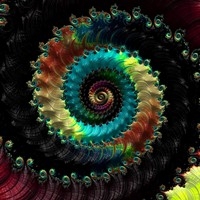 Genre:
Dance/Disco
Mood:
Light/Bright
Theme:
Remix
Instruments:
[2x Fast] Samba
[Complicated] Attack Moog Bass 1
[Rhythm] Greasy Wah E.P
[Arpeggiator] Sharp Euro Synth
[Rhythm Theme] Rough Euro Synth
[Complicated] Contra Bass 6
[Arpeggiator] Ambiguous Soft Synth
[Chord Voicing] Animated Piano
[Melody] Wand Ering Saw Lead
[Sustained] Background String
[Counter Melody] Fascinated Violin
This is my remix of LudicoloBeat's song, Fusion Breaker. As always, rate, comment, and favorite if you really like it. I will put a link to the original song in the comments. Thank you for listening, et bonne journee! I am also allowing remixes on this song now!!