Prisoner of Darkness created by PianoNinja 2 years ago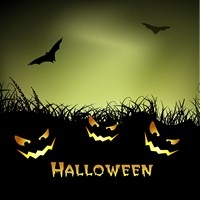 Genre:
Electronic/Techno
Mood:
Dark/Heavy
Theme:
Halloween
Instruments:
[Arpeggiator] Congenial Bell Synth
[Moving] Calm Radio Synth
[Rhythm] Gloomy Distortion Guitar
[Effect] Strange Door
[Effect] Arghh!
[Arpeggiator] Tense Slow Attack Synth
[Fast Rhythm] Tense Resonance Piano
[Melody] Angry Hard Lead
[Melody] Splendid Electric Guitar
[Rhythm] Gloomy Church Bell
[Moving] Stifling Low Synth
[Chord Harmony] 4 Dimensional Warm Pad Synth
[Melody] Unique Slow Attack Synth
[Arpeggiator] Ambiguous Soft Synth
[Chord Voicing] Serious Organ
It's that time of year, so I figured I'd come out with a spooky song for you guys! Please listen to the entire song, rate, comment, & hit fave! How much does this remind you of Halloween?..