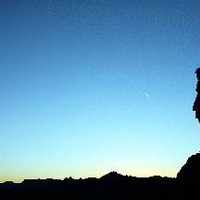 Remix
Plays:
1,238
Favorites:
64
Genre:
Electronic/Techno
Mood:
Happy/Excited
Theme:
Remix
HELL YEAH!!!!! (LISTEN TO IT LOUD, THE BASS COMES OUT LIKE THAT)

I finally did it!!! I managed to make dubstep (the impossible MS genre) on Musicshake using only MS samples!! If you're new, then I'll let you know: this song was actually intended to be a remake of my other song "TRON: The End (Bass Cannon)" but it turned out even better than that one!! (well at least to me =P)

This is the second dedication to Bantha out of his three won. I can say that this is one of my proudest creations besides "Ford the Phoenix" and "Same-Old New Start" =D!
Other songs by stEAmpowered
see all