F.T.P. Remix Competition created by stEAmpowered 11 years ago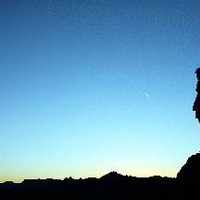 Remix
Genre:
Rock/Metal
Mood:
Etc
Theme:
Remix
OKAY!!!!!

So here's the deal: I've been trying to remix my song forever. Ford the Phoenix is just basically slapping me in the face everytime I try, but I thought of a reeeaaaally interesting idea =P... Why not listen to everyone else's remixes instead and give them a chance to play around with my best song? So, I got to work moving around the bits and pieces so that I could make a little 'sample tune' for anyone participating to work off of, and here it is =D.

So here are the rules (actually I think they're more like procedures..):

First, and most obviously, you have to either click the remix button on either this mixed up 'sample FTP' or actually remix my original song (wich will be a lot harder due to it already being completed, but will provide the wholly original instruments and chords). Next, just play around with it, see what you do and don't like. Once you've made the song you want, it's time to post. All of the links to the remixes made should only be posted on the "F.T.P. Remix Competition" page to save a bit of space and to keep it organized.

As for judging, I obviously won't do something as dumb as picking a favorite myself, or having set judges pick.. Instead, the way it's gonna be is the most favorites wins. If the two top songs are tied, then it will be broken by counting the rates, then plays, etc. I've decided that the reward for the winner will be not one, but three dedication songs made by me for that specific person. And of course, I'll absolutely make sure they're really good =P, so have fun and good luck mixing!!!!!!!!!

IF YOU DON'T KNOW THE ORIGINAL "FORD THE PHOENIX" SONG THAT I REMIXED THIS FROM, HERE'S THE LINK:

http://eng.musicshake.com/#!/song?sn=106086

COMPETITION ENDS JULY 14th !!!!!!!!!!!!!!
Other songs by stEAmpowered
see all