roynoris15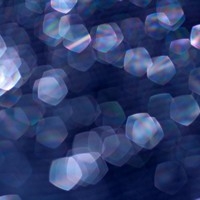 Favorite genre
Electronic/Techno, Ballad, Jazz, Classical/New Age
Favorite artists
Boa ,fukami rika ,eri kawai ,yui horie ,myco ,and myself also I've ,Kasamatsu Miki, psy,michael jackson,ryu ,009 sound system, ANANT-GARDE EYES,Arai Satomi,Asakawa Yuu, Kurata Masayo,Ayana,azusa,beatMARIO,Bruce Faulconer,Chata; Jun Maeda
About me
I'm otaku autistic is expressing myself by music shake and help me by being creativity. Just I want to show my creative through music in many forms of music and various form of music itself

Please share my songs to others and thank you all my support my songs and my creativity.

I'm nineteenth

my favorite musicshakes

1.soulgrim
2.cab1
3.nonoman123
4.oeroe2911
5.kirky
6. BRicks
7.NJMPgroup 2

I hate these fake artist
1.nicki minaj & justin bieber
2.future
3.drake
4.2 chainz
5.soulja boy
6.rebecca black
7.one direction

New rules:

1. Don't overload me with your songs when I have the time to listen them

2. I remix my song to get better please if you can help me if you can

3. I see you all songs in comments ,but I busy at school or doing something for my family it's not like play your songs attention

4. please rate and comment also share of mine songs so I can see what I need to improve on my next songs in the future

5. help me spread the word of mine songs on music shake I cannot do it be myself alone I really thank you if do you

Here my sound cloud
https://soundcloud.com/roynoris-allen


Music in the soul can be heard by the universe.
Lao Tzu

Music is the movement of sound to reach the soul for the education of its virtue.
Plato

Music is our life our passionate our dreams in life the life of artist tell by everyone learn from the artist.
Roynoris15

I have a dream that people with autism and non autistic will get along I have a dream that the future of education is going to better then my generation
Roynoris15


Pool float angel theme ost

1. Pool Float Angel techno vers 1
2.Pool Float Angel theme vers 2
3.Pool Float Angel theme vers 3
4.Pool Float Angel theme vers 4
5.Oh lovely Pool Float Angel vers 5
6.Pool Float Angel awaking form vers 6
7.Pool Float Angel vers 7
8.Pool Float Angel theme vers 8
9.pool float Angel theme vers 9
10.Pool Float Angel theme vers 10

My inflatable lifestyle

1.My pool float lullaby
2.My pool float lullaby part 2
3.My Pool Float Heaven
4.My pool float heaven remix
5.My pool float happiness
6.My pool float joy

My anime i love dearly
waiting in the summer
Naruto
kill la kill
attack on titan
kananeme
deadman wonderland
sword art online
date a live
please teacher
dragon ball z
inuyasha
cowboy bebop
sailor moon
puella madoka magica
My life story

I DECIDE TO NOT LEAVE FOR MY FELLOW SHAKER YEAH!