Nothing Gonna Stop Me created by Drudi 5 years ago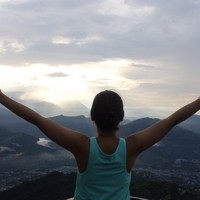 Genre:
Dance/Disco
Mood:
Passionate/Hot
Theme:
Get Well
Ever tired of what people say to you? Of their opinions? Well, nothing is gonna stop you from being yourself! Nothing is gonna stop you from living your own life! If you ever feel down and need something to lift up your mood, then this optimistic music will be perfect to listen to!

This song is one of my favorites so far. Hope you like it!

Edit: Forgot to mention that there are some lyrics to this song. Well, kind of. But it is only a few words. They go through almost the whole song. Comes from the main instrument. I think you all know which instrument I am talking about. The most noisy and noticeable one. Anyway, you want to know what the few words are, right? It is ''nothing gonna stop me from-'' and you make up the rest. Here are some examples:
''Nothing gonna stop me from being myself oh oh''
''Nothing gonna stop me from following my own path''
''Nothing gonna stop me from doing what I wanna do''
''Nothing gonna stop me from having my own taste''

So yes. I think you get it already. Just listen to the music and sing out all the things that nobody can stop you from! Be optimistic! Yes, anyone can be optimistic. Even pessimists like me!