Beat It Up created by Drudi 6 years ago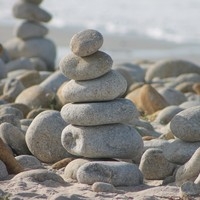 Genre:
Electronic/Techno
Mood:
Longing/Anticipating
Theme:
Animation
This song was just for experimenting, and was not so intended to be a real song, but then half way I decided to make something out of it. I am sharing it because I think it turned out okay. Nothing more than that. Just an okay melody. Really, do not ask me why I put the same instrument so many times because I have no idea why, and I know, it is so annoying! Thank you!

Feedback is still welcome though, but please keep in mind that this was just for the sake of experimentations. I did not try my best to make a catchy rhythm. Also, I know the title does not fit, but I already had the title in my head before making this music, and then the experiment did not turn out exactly how I imagined it would be like. Oh well, please stop reading this and listen to the bad music instead, if you are so curious about it now!