JCreep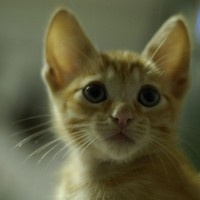 Favorite genre
Hiphop, Rock/Metal, Electronic/Techno
Favorite artists
DjDuff, Taylor Davis, Penotonix, Lil' dos dos
About me
I am now 12 years old so time to up my music and my whatever this is called I'm typing on!

So I live in the U.S.A. in Washington, no NOT Washington D.C. just Washington. I play soccer on a team. Our team name is the F.C. Shockers or just the Shockers. I've been on that team for three years now and our name has been the same for 7 years straight that's insane!

I am in 6th grade now. I have one younger half sibling and one AWESOME aunt that just made an account on MusicShake.com! Yes I have more aunts and uncles but I said AWESOME aunt.

(HELPFUL INFO)
Love techno music so if you have any song in that genre plz give me the link because I would love to hear it! I also LOVE to hear and make remixes especially during the month of a certain holidays like Halloween I try to remix everything as spooky as possible followed by some cool and spooky Halloween songs!

(NOT HELPFUL INFO)
I LOVE FPS video games, LOVE em!
Pokemon to I LOVE pokemon!
Oh I also LOVE Attack On Titan!
Breath of the wild is so cool don't you agree!?