Weird Place created by Drudi 6 years ago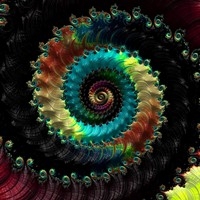 Genre:
Electronic/Techno
Mood:
Longing/Anticipating
Theme:
Other
"Where am I? What is this kind of place? It is so weird! Help me! How do I get out of here?!"

A creepy tune that got some odd sounds and tones. Reminds me of a weird place.

WARNING: I DO NOT RECOMMEND LISTENING TO THIS MUSIC IF YOU ARE VERY SENSITIVE AND DO NOT LIKE ANYTHING THAT SOUNDS CREEPY. IF YOU ARE EASILY SCARED, PLEASE CONSIDER FIRST IF YOU REALLY SHOULD LISTEN TO THIS MUSIC.