Into The Field created by Drudi 6 years ago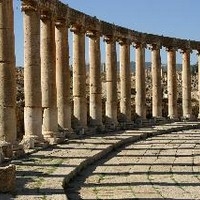 Genre:
Dance/Disco
Mood:
Dark/Heavy
Theme:
Animation
"Hurry! Run into the battlefield and kill the enemies! Only the most brave ones may enter! Load your guns and shoot! Shoot shoot shoot! Watch out - a bullet! Phew, this is going to take some time..."
This music is about the military and wars.

I wanted to make a song where the main instruments were just basses. The first time I listened to the attack moog basses that MS got, I immediately fell in love with them. If anyone got any songs with a lot of attack moog basses in them, please tell me and I will most likely listen to them.



WARNING: I DO NOT RECOMMEND LISTENING TO THIS MUSIC IF YOU HAVE PTSD RELATED WITH MILIARY AND WAR OR OTHER SIMILIAR THINGS! THIS SONG MAY BE TRIGGERING AS IT HAS SOME SOUND EFFECTS RESEMBLING GUN SHOTS AND EXPLOSIONS.