I Will Always Remember You created by Drudi 6 years ago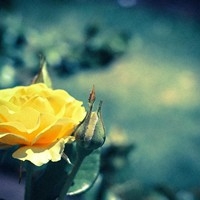 Genre:
Classical/New Age
Mood:
Sad/Melancholic
Theme:
Movie
A soundtrack that either makes your mood more heavy, or makes you appreciate the smallest things in life. Anyway, the effects are beautiful so please try to listen.

Sit back, relax. Stare out into the air and daydream. Or maybe close your eyes. Try to focus at the music while you imagine someone you love or miss. Or something you regret. Anything you find sad? Think about it. Stay calm while you listen.

I really like how it turned out. I recommend listening to it if you want relatable music about how hard life can be, or if you are just daydreaming. Anyway, hope you enjoy it.