Elysium created by HEBS 9 years ago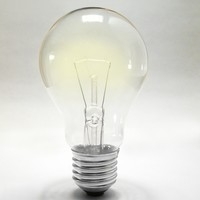 Remix
Genre:
Ballad
Mood:
Light/Bright
Theme:
Animation
Here it is. My last song. I have worked very hard on this song. It was inspired by a previous song I did called paradise. I'm very happy with my work on this song, and consider it my best. Its a ballad that starts at classical and works its way up to having some pop elements.

Yes this is my last song, and here's why
-I have Frooty Loops Producer edition to make my music (My souncloud will be where I post, here is the link: https://soundcloud.com/minervo)
-I'm tired of the politics of this site, I'd rather focus on the music then get a long lecture about boosting. I will admit, I cared about my chart postion at first and did boost my songs, but then the charts didn't give me as much satisfaction as haing you guys comment on my songs. I have always disliked the people on this site who are constantly starting things up. You know who you are if you do it
-I'm losing fans. I don't have as many people interested in listening to my music when I post the link.
-I'm unpopular. I feel like my clash with Cole has left some bitter of me, and that is their reason for ignoring me.
-I have too many exterior obligations with school and debate. (Nationals are this weekend in Chicago :D)

Please don't try to contact me outside of musicshake trying to get me back, or listen to one more song, because I am done. Thank you everyone who has been a true fan all the way through, If you comment below I can give you a more personal thanks.

This is HEBS saying bye for the last time!!!