The Palace created by HEBS 9 years ago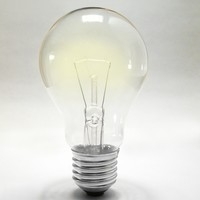 Remix
Genre:
Electronic/Techno
Mood:
Light/Bright
Theme:
Animation
You got to the palace,
But did you do malice,
You drink from that chalice,
But how can you be so callous?

How could you push others out of your way,
Just for yourself and your personal gain.
How can you feel good while others feel pain?
You might be in your palace,
But everywhere there is rain.
----------------------------------------
We get so caught up in furthering ourselves, we become ignorant to the fact that our actions could be hurting others.

Try and bring people up with you instead of being by yourself on the top.

Hey guys!!! HEBS here out with a new song with Flamoran!!!!!

Nationals is only 3 weeks away and I'm preparing a whole lot!!! I have 42 topics to research and 84 3 minute speeches to write!!!

Here are the Contest results!!!

1)jlee23
2)Jackmusic

A little sad that only 2 people entered, but thanks to both of you for entering!!! Both of your songs were really good, and it was extremely hard to pick which one was better!!!

My time on musicshake is slowly running out, and I am sorry to say, this is one of my last songs. More explanation in the Future!!!

Thanks for listening!!!!