Ballad Of The Hateful Sadist created by Thienien 12 years ago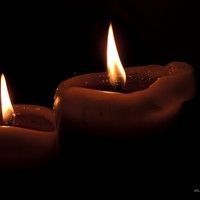 Genre:
Ballad
Mood:
Dark/Heavy
Theme:
Other
The title describes the righteous but hateful side of me. Last song i made i see no one liked. Heh, figures. Either that or the community here is dying. I won't give the lyrics this time, i doubt anyone understands Japanese here. This is the Music i excel at, Darkwave which happens to be a real world genre not listed here.

I noticed people have been mispronouncing my name. It's
Ten-EE-YEN (Thienien) Not THEE-KNEE-YEN...

This is probably my most insane song yet. So don't listen to it if you can't handle it..