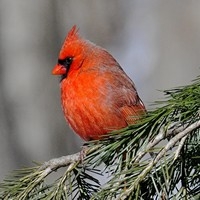 Genre:
Electronic/Techno
Mood:
Light/Bright
Theme:
Remix
Instruments:
[Effect] Crazy Horse
[Effect] Hammer
[Normal Long Tone] Noisy Electric Bass 1
[Fast Rhythm] Nervous Piano
[Arpeggiator] Sensitive Wind Synth
[Fast Rhythm] Cheerful Nylon Guitar
[Melody] Funny Wah Guitar
[Moving] 4 dimensional Slow Attack Synth
[Melody] Relaxing Sign Lead
[Moving] 4 Dimensional Rezo Pad Synth
[Arpeggio] Lyrical Grand Piano
[Counter Melody] Psychedelic Bell Pad
[Rhythm Arpeggiator] Funny Low Synth
[Rhythm Theme] Ambiguous Square Synth
[Arpeggio] Romantic Clean Guitar
[Fast Rhythm] Attractive Nylon Guitar
[Arpeggiator] Modern Delayed Moog Synth
[Fast Rhythm] Urgent Acoustic Guitar
This is a remix of a really groovy Cranium song...I don't know why the link to the original isn't showing below...but here it is: http://eng.musicshake.com/song/257501.

I hope you enjoy this toe tapping bunch of birdies, having a ball in the forest!! At least, I'd like to think this is how they would party!! lol

Thank you all for listening and for your support!!!!!!