To Soothe The Savage Beast created by JuliaCrane 6 years ago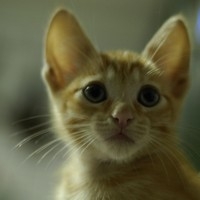 Genre:
R&B
Mood:
Soft/Quiet
Theme:
Remix
I had fun with the title and the image...like that sweet little kitty is SOME savage beast.

But seriously, I hope you enjoy listening to this song. As usual, I'm back to laid-back music...hopefully, it's easy on the ears and the soul.

It's been awhile, I'm busy moving which seems the only constant in my life these days!