Something Spooky. created by JuliaCrane 2 years ago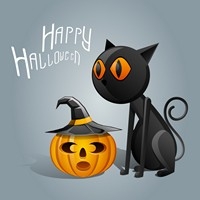 Remix
Genre:
Electronic/Techno
Mood:
Light/Bright
Theme:
Halloween
Instruments:
[Melody] Funny Soft Lead
[Arpeggiator] Ambiguous Soft Synth
[Arpeggiator] Sensitive Wind Synth
[Arpeggiator] Congenial Bell Synth
[Arpeggiator] Confusing Synth
[Complicated] Slap Bass 2
[Bounce] Action Movie Star
[Arpeggiator] Unbound Delayed Synth
[Attack Rhythm] Gloomy Bell String
[Arpeggio] Lucid Chinese Bell
[Complicated] Synth Bass 3
[Melody] Cute Soft Lead
[Chord Harmony] Hollow Attack Synth
[Counter Melody] Psychedelic Charming Bell
[Arpeggio] Cute Clav
I must be a little nutty to post a song I mixed four years ago but had never released in this version! I was unable to get the mix to load, so I went ahead and posted it, so that I could play it back or consider it for a possible remix.

However, since nameddog fav'd it within just a couple minutes of posting, without my having the chance to change anything in this mix, I guess I will leave it as a Halloween themed Electronic/Techno song!

I would change A LOT if I did a remix of this song...however, I will be very interested in your feedback, fellow shaker friends, if you have time to listen to it.

Thanks for listening, and Happy Halloween!!