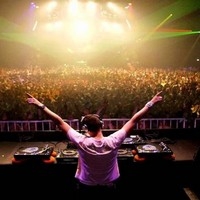 Genre:
Electronic/Techno
Mood:
Happy/Excited
Theme:
Remix
Instruments:
[Chord Harmony] Careful Soft Pad
[Chord Harmony] Marvelous Synth Pad
[Chord Harmony] Silky Warm Pad
[Moving] Scary Pad Synth
[Harmony Counter Melody] Outstanding Warm Pad String
[Moving] Silky High Bell Synth
[Bounce] Boxing
[Bounce] Beggar
[Simple Long Tone] Tube Bass 3
[Arpeggio] Mystic Modern E.P
[Rhythm Arpeggiator] Chasing Dark Filter Synth
[Attack Rhythm] Heavy String
[Chord Harmony] Gloomy Dark String
[Arpeggiator] Crazy Low Synth
[Chord Voicing] Holy Church Organ
[Rhythm Arpeggiator] Funny Low Synth
[Arpeggiator] Aggressive Synth
[Attack Rhythm] Simple String
[Complicated] Jazz Contrabass 4
It wasn't until I released this song just now that I saw several remixes have already been done. Oh well, I'll have to get busy and listen to them, and see if I've just done more of the same with my version, or if I have something fresh to offer.

I hope you enjoy listening, and your comments, ratings, and feedback (bad or good) is always welcome!

Thanks for listening!!!